5+ Free Awesome online photo editor/ online image editor / photoshop online
5+ Free Awesome online photo editor/ online image editor / photoshop online
If you do not have a good online photo editor/photo editor tools/photoshop online
in your PC or you are unable to buy a paid software such as Photoshop , adobe, adobe download and many more then you can fulfill your basic image editing requirements with online image editor
tools. The major advantage of online image editor tools software is that you can access these apps anywhere.
1. Online-image-editor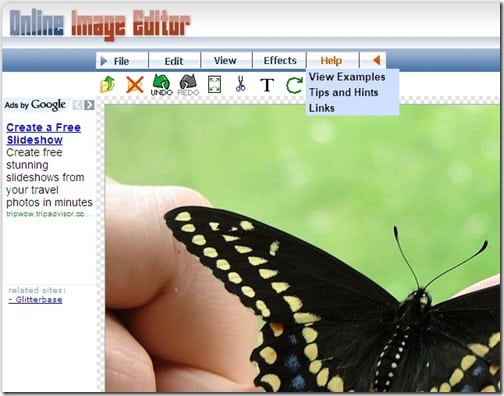 online image editor
It is a basic online image editor with some cool features such as image animated masks, picture borders,picture format changer and overlay picture. You can resize and crop your pictures. You can also add frame and overlay to your images. If your picture is a GIF animation you can also add transparency.
2. Picnick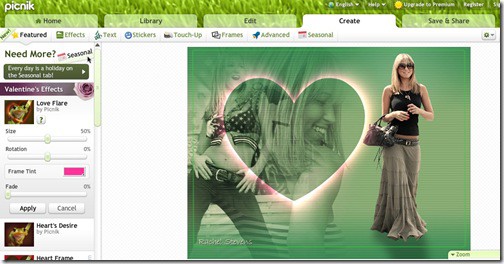 picnik
Picknic is a special picture optimizer as well as decorator tool. This tool has a nice user interface and quite different from others. Though this tool lacks some basic tools such as selection tools but if we talk about picture decoration and image optimization it is really a very nice online tool. You can adjust colors,auto fix,crop,rotate the image. With its smart photo decoration section you can frame photo,type in different font styles,add symbols and can add some special occasional stamps.
3. Fotor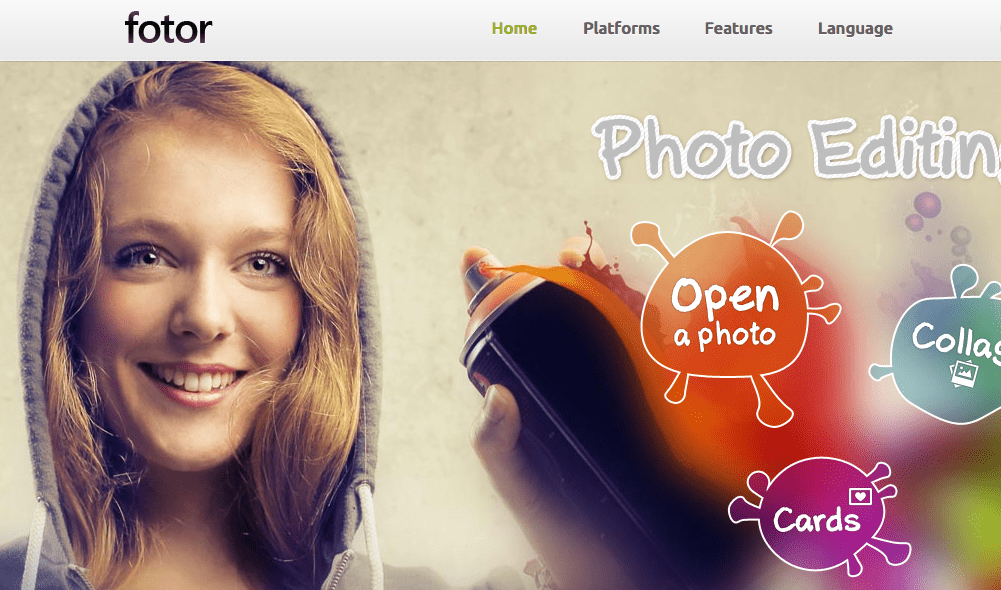 fotor
fotor was launched in May of 2012 and has from the very beginning brought powerful, easy to use online picture editor tool into the hands of anyone and everyone with an internet connection. Utilizing cloud computing to provide a suite of image processing tools ranging from basic cropping to HDR (High Dynamic Range) processing, Fotor has made professional-level picture editing accessible to everyday users through a clean, intuitive interface and workflow.
4. Aviary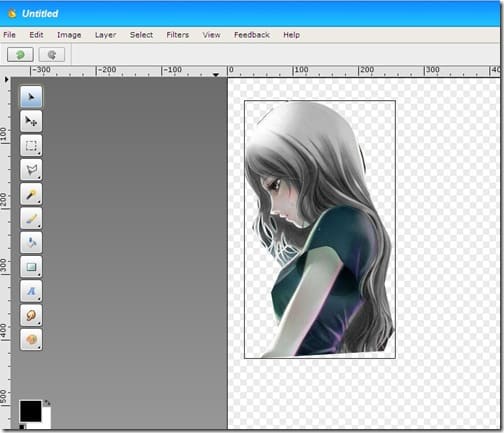 aviary
It is another pretty useful online image editor tool with many advanced editing features such as polygon lasso with feather, magic wand, paint brush, smudge, blur, sharpen etc. You can also apply a lot of filter effects available such as jitter, dither and metal glow. This tools also supports multiple layers.
5. Phixr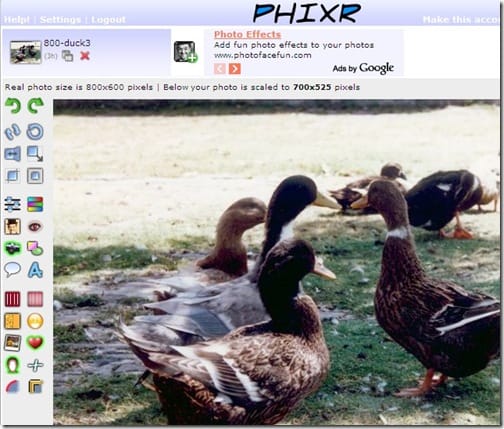 phixr
It is a lovely online photo editor with some great features. It has all necessary tools to enhance and decorate a photograph such as color balance, color mixer, red eye removal, photo mixing, speech bubbles etc. I like its round corner tool and you can create round corners for any picture easily with desired radius. Besides its loveliest feature is ready-made greeting cards and you can embed your photo in any available greeting card.